Today, Star and Rainbow Class started the day with a relay race. First, it was Star Class vs Rainbow Class. It was a close race but the winners were… Star Class! Next it was girls vs boys and the girls won!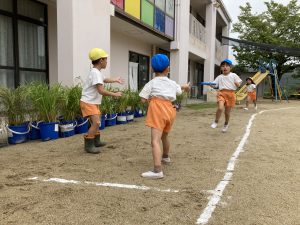 After the relay race it was time for the Morning Meeting. Rainbow Class love singing the morning song and doing the morning meeting in English.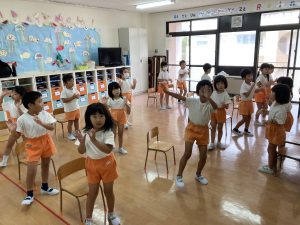 Next it was time for Rhythm Play. It was very fun and Rainbow Class enjoyed it very much. They are getting really good at it and matching their movements to the piano!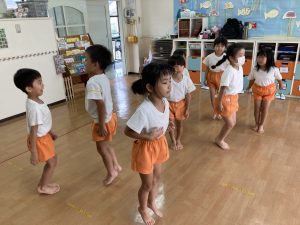 After Rhythm Play it was time for Writing Practice. Today's hiragana character was す su! They could all write it very well!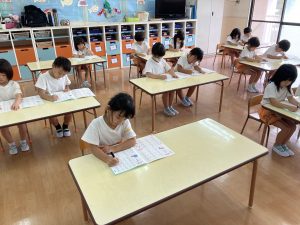 Today's lunch was tofu hamburger, genmai rice with beans, natto with tuna and cabbage and miso soup with bok choy! Yummy!