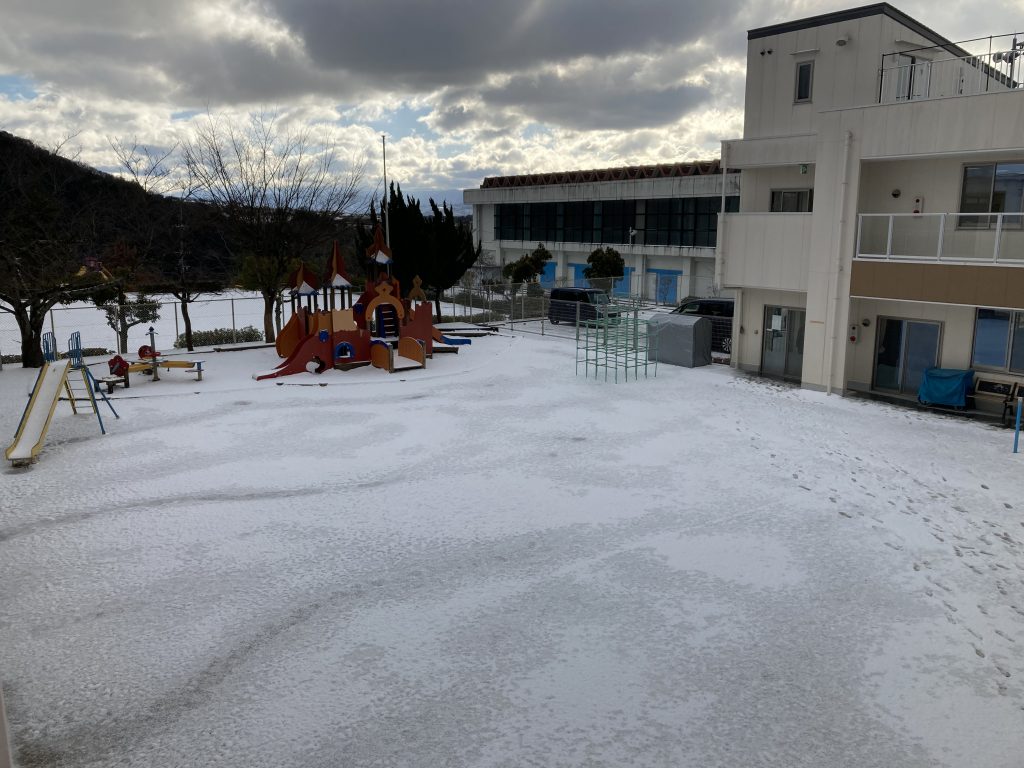 Today was a very cold and snowy day! There was lots of snow on the playground.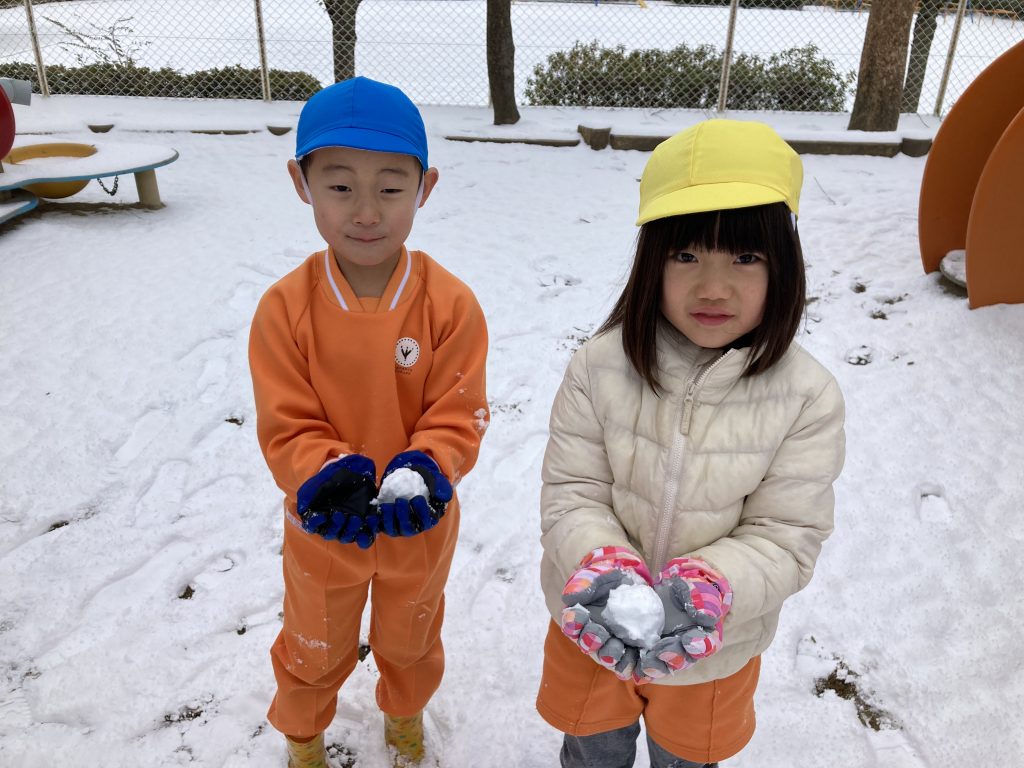 Star and Rainbow Class loved playing in the snow. They made snowballs, a snowman and even had a snowball fight.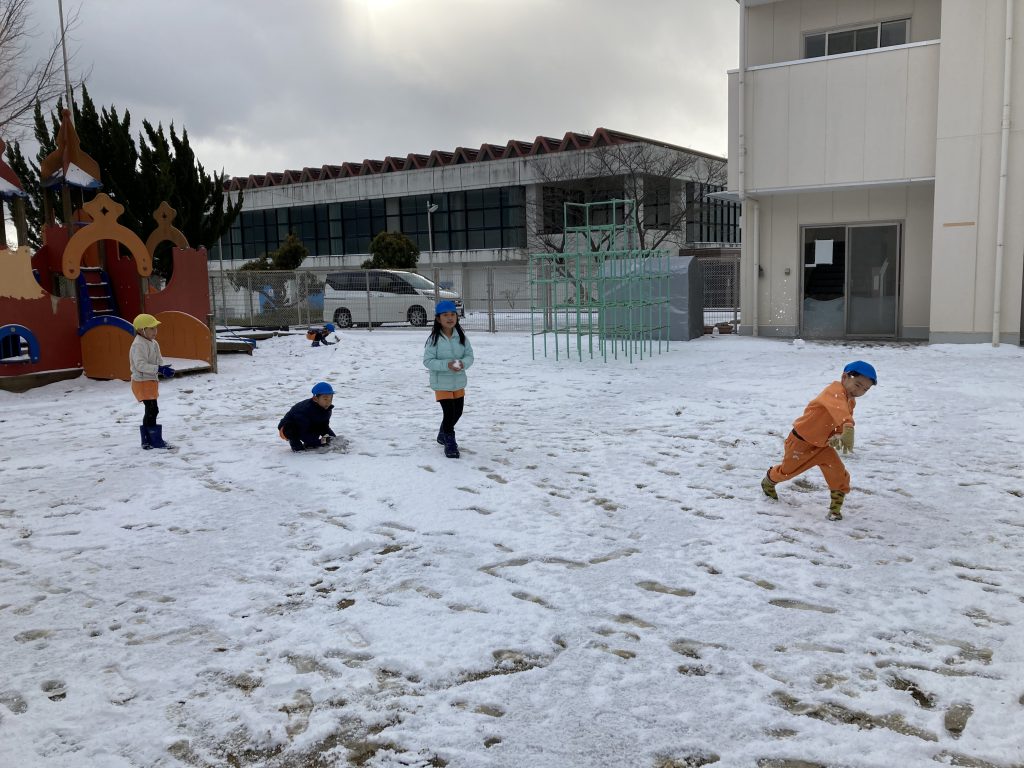 It was fun to run around on the playground and play with the snow but it started to get very dirty…
… so Apple and Peach Class played inside with some clean snow! It was fun to touch and feel the snow and play safely inside!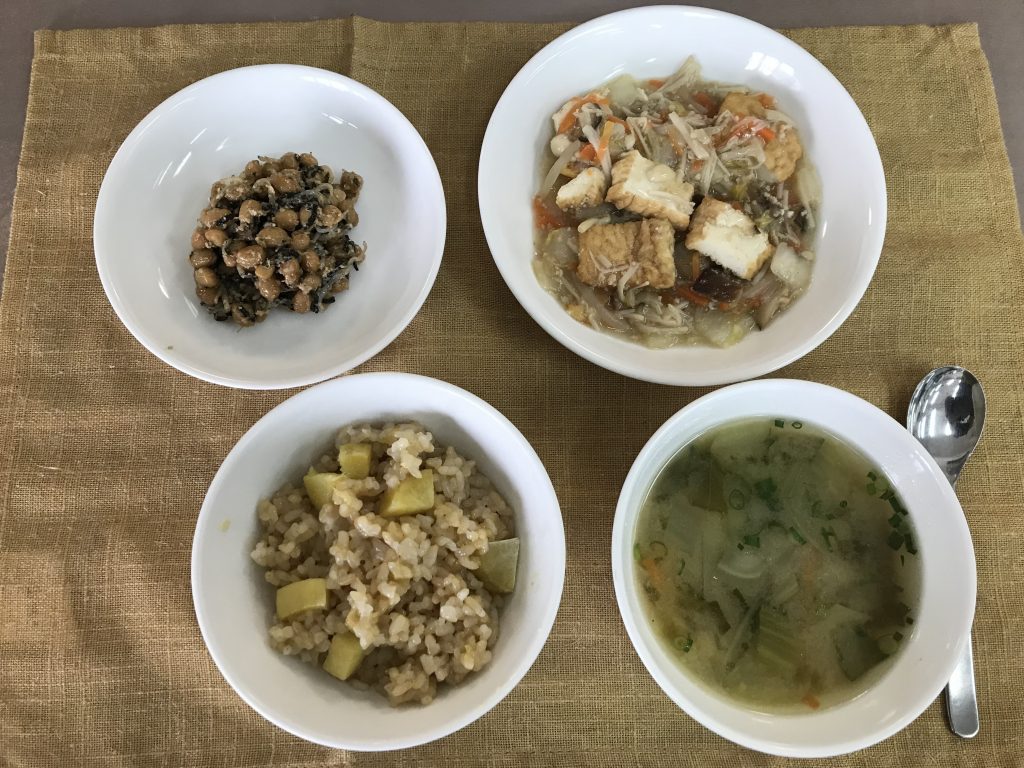 Today's lunch was tofu and vegetables, natto, miso soup with bok choy and brown rice with sweet potato!
Mmm, yummy!