Today was a nice Autumn day, so Cookie Class decided to go for a walk!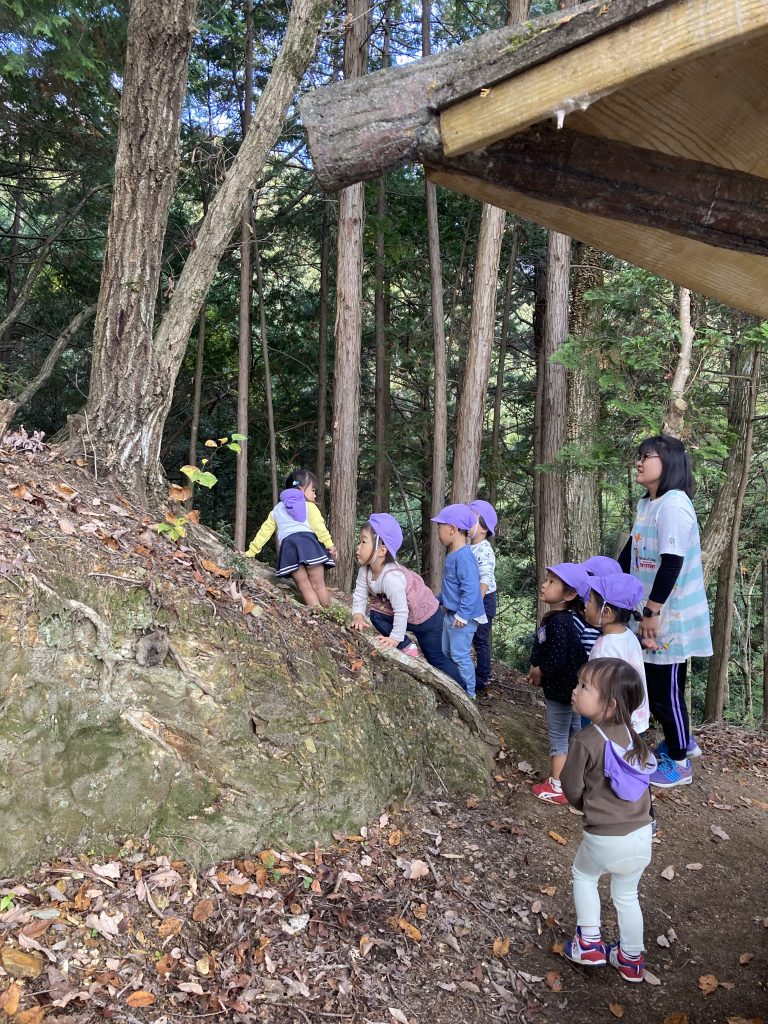 Oh look, it's a big tree! Now it is Autumn, the leaves have started to turn brown and fall down.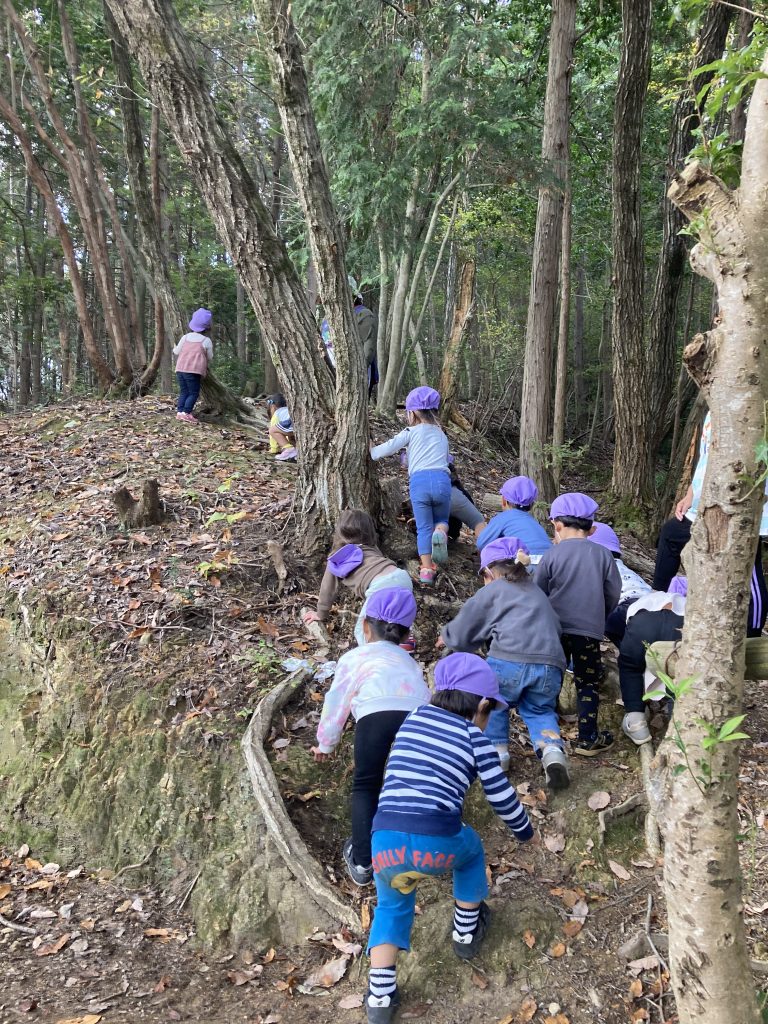 Next it was time to go climbing! Be careful! Everyone had lots of fun climbing to the top!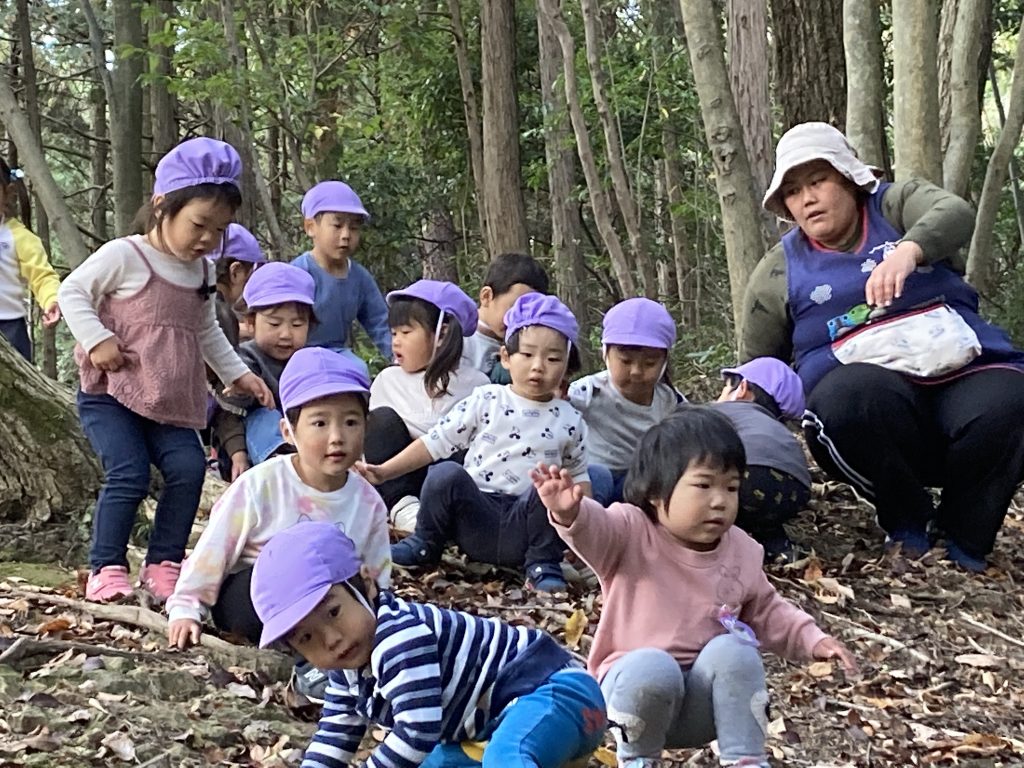 After climbing, it was time to take a group photo! It was a very fun day! Everyone was very happy.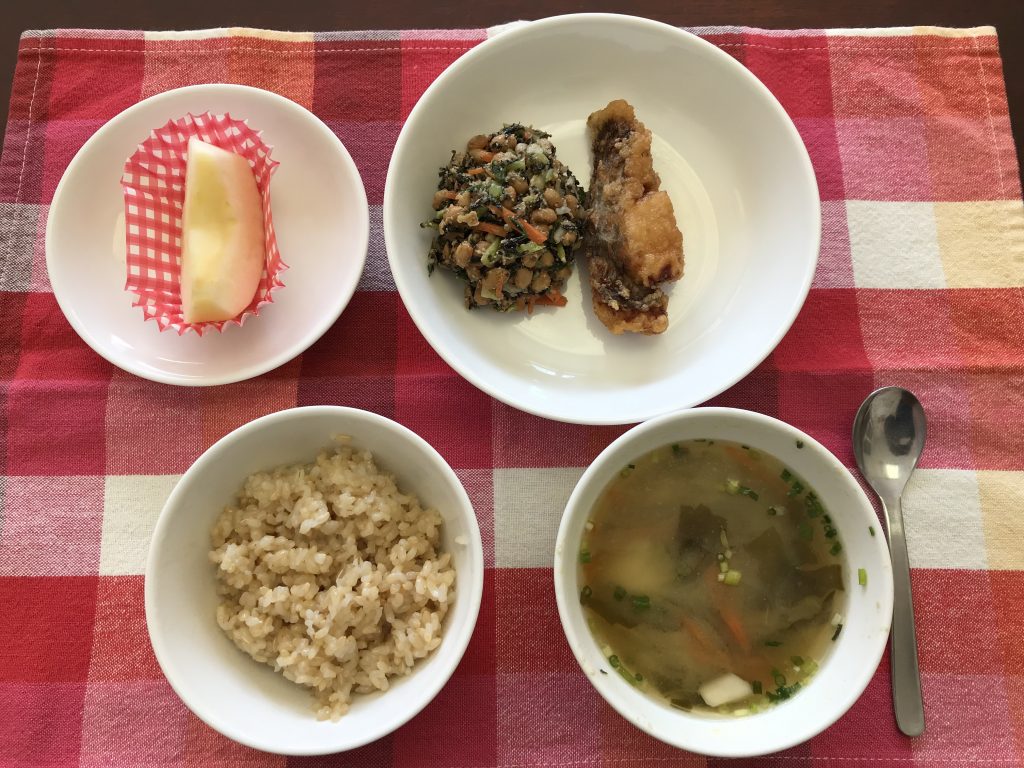 Today's lunch was brown rice, fried white fish, natto, bak choy and miso soup! Yummy!